Our Technical Dept. creates the engineering of each project according to customers' requirements and after analysing the specs received, it suggests the best solutions in compliance with the corresponding norms.
Our joints are designed project-based for sweet or sour service and for above or below ground installation, plus sub-sea installation. We are ISO 9001:2015 and PED certified.
SIZES:
from ½" to 80" DN
PRESSURE CLASSES:
ANSI: # 150, # 300, # 600, # 900, # 1500, # 2500
API: # 10.000
MATERIALS:
Carbon steel, duplex and super duplex, stainless steel, cladded
NORMS:
ASTM, DIN, ASME, DNV, API, ISO, EN, NORSOK, NACE
INSULATOR:
Nema G11 class H, with best properties on the market.
Sealing system in order to grant the seal of the joints:
Double o'rings of different materials according to fluid and temperature, including AED type.
WARRANTY:
Joints have a standard warranty of 24 months after shipment.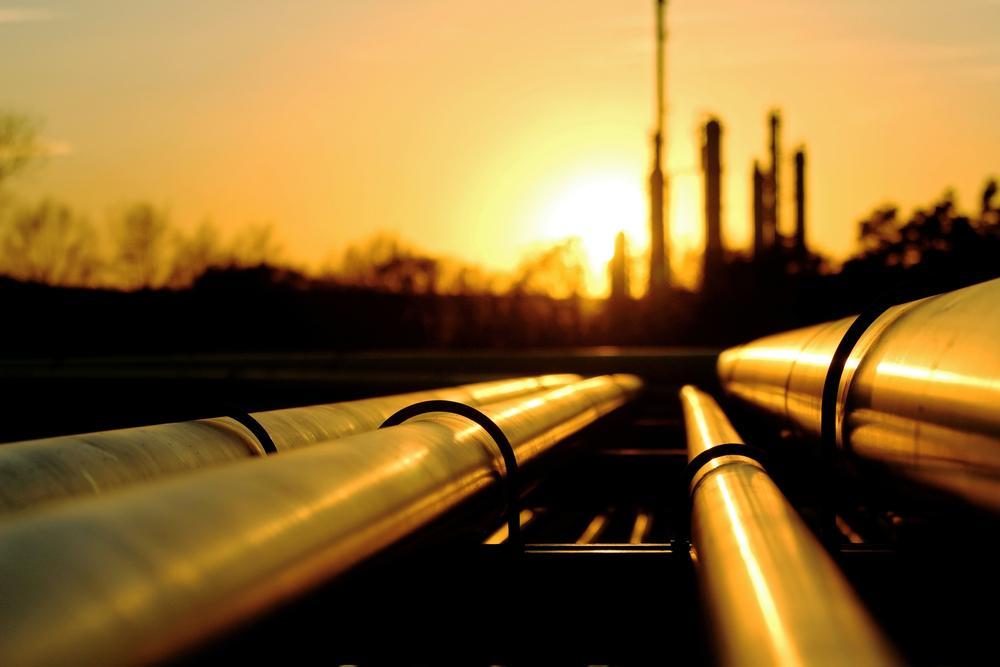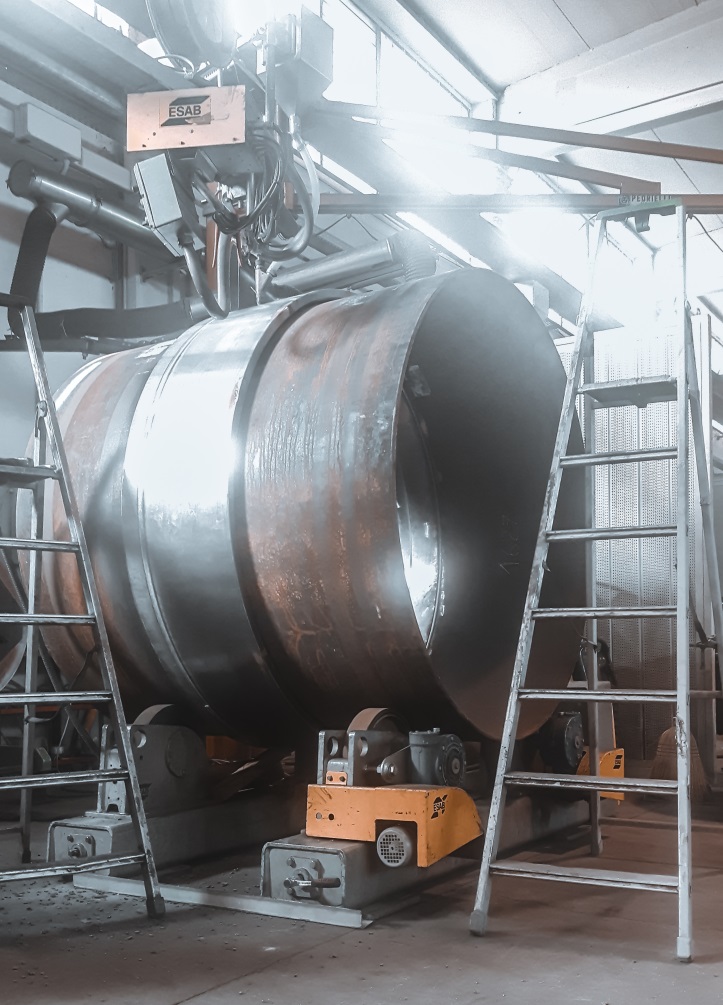 PRODUCTION CYCLE:
1) ENGINEERING
2) MECHANICAL PROCESSING
3) CUTTING OF PIPES
4) WELDING OF W1/W2 AND NDE
5) PROCESSING OF INSULATING MATERIAL
6) ASSEMBLY
7) WELDING OF W3 AND NDE
8) RESIN FILLING
9) TESTS
10) SAND-BLASTING AND PAINTING
11) FINAL TESTS
12) PACKING AND SHIPPING
EXTRAS:
CABLE LUGS (USED FOR ELECTRICAL CONNECTIONS)
SPARK GAPS (USED TO PROTECT JOINTS FROM SUDDEN ELECTRICAL DISCHARGES)
SAND-BLASTING/PAINTING:
Alfa Engineering has gained experience in internal and external painting cycles according to the type of service and to the installation of the joints according to the specs.
We use the products of the main world-wide paint producers.
We paint our joints by following the specs. of the project and if customers needed advice on the choice of the most suitable product, we are also backed by experts who support us from a technical point of view.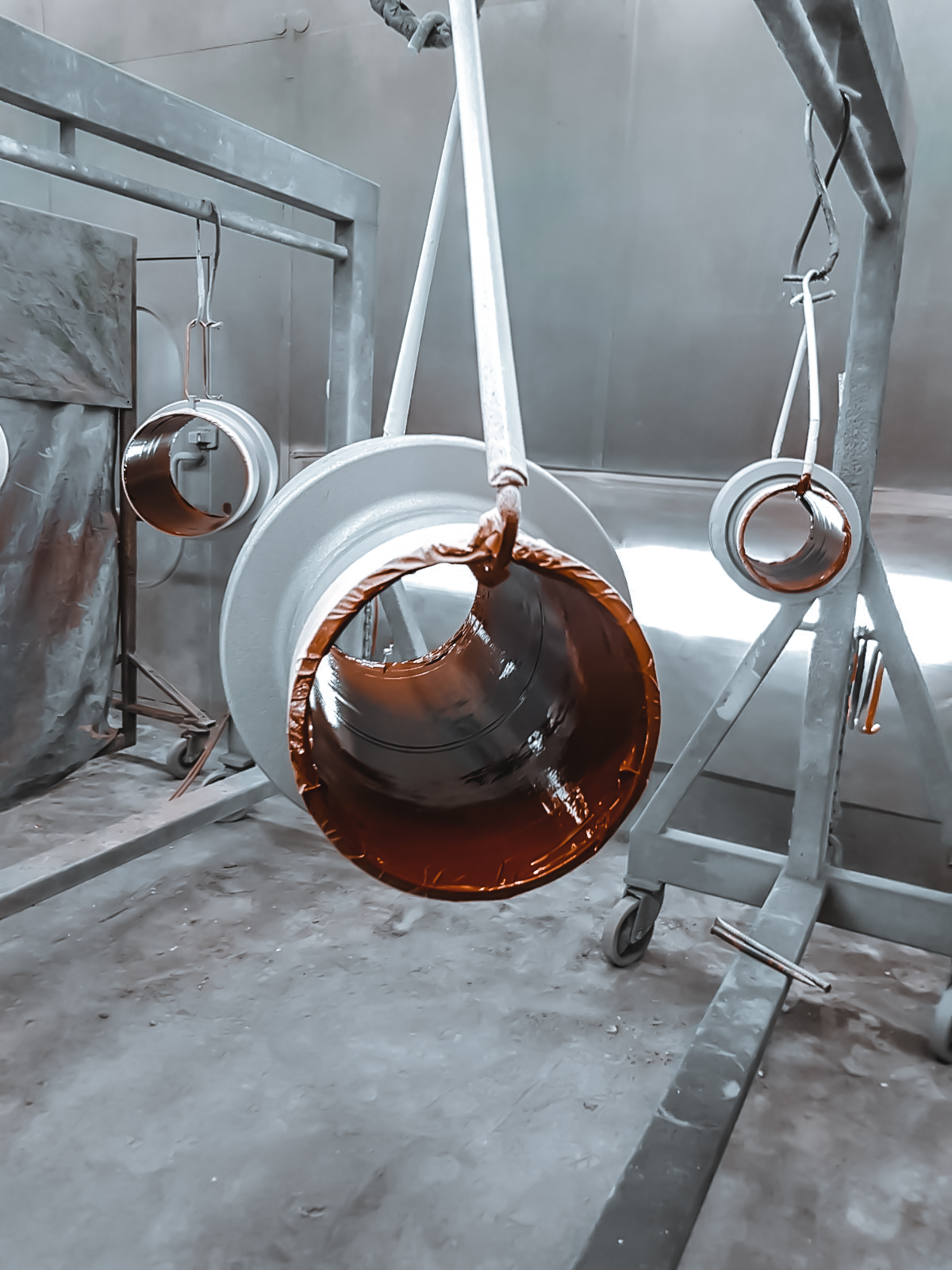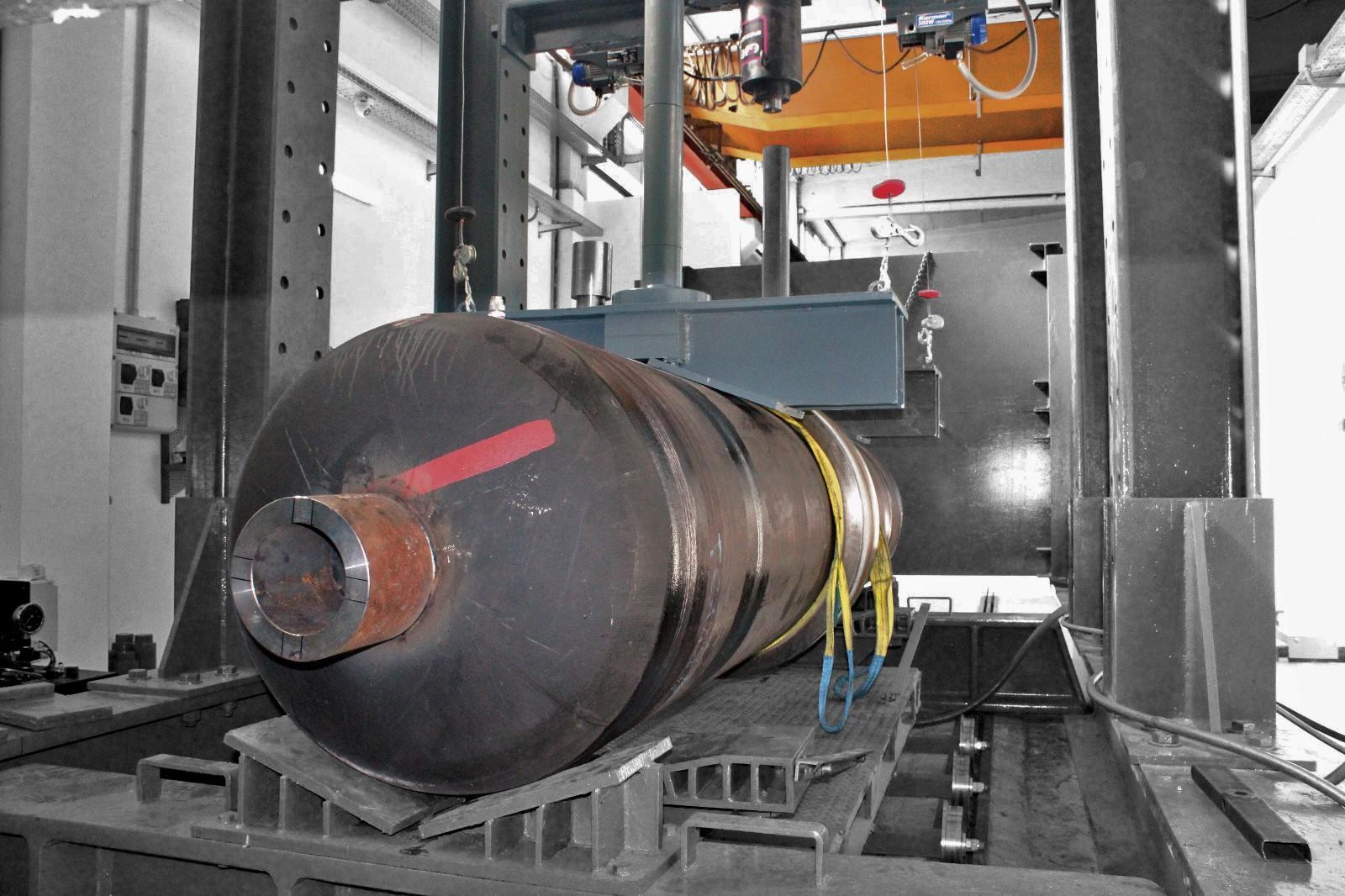 TESTS
Our new testing area was designed in order to grant maximum efficiency and safety for our staff and for visitors such as inspectors and customers.
From a point outside the testing area, in a safe zone, the testing operations get started. Inside the testing area there are cameras that allow to remotely watch the tests from the inspectors' room.
PACKING AND SHIPPING
We pack our joints in wooden crates which are fumigated according to international standards.
The joints inside the crates are packed and protected to be even seaworthy.