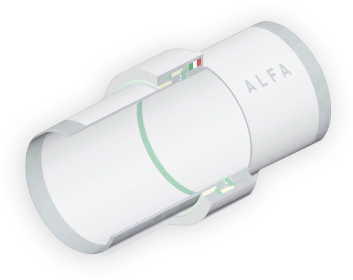 Monolithic isolation joints
ALFA Isolation Joints serve as a positive leak proof, long lasting block against the flow of electric current in all piping systems. When you put ALFA Isolation Joints into service, you bury maintenance costs forever.
International codes as the NEW ISO 15589-1 highly recommend the use of Monolithic Isolation Joints in order to effectively segment and protect the pipelines from corrosion.
NACE also indicates as "Strongly Suggested" the use of monolithic isolation joints for an effective CP System protection.